Back to Battery Switches
Latching Solenoid Remote Battery Switch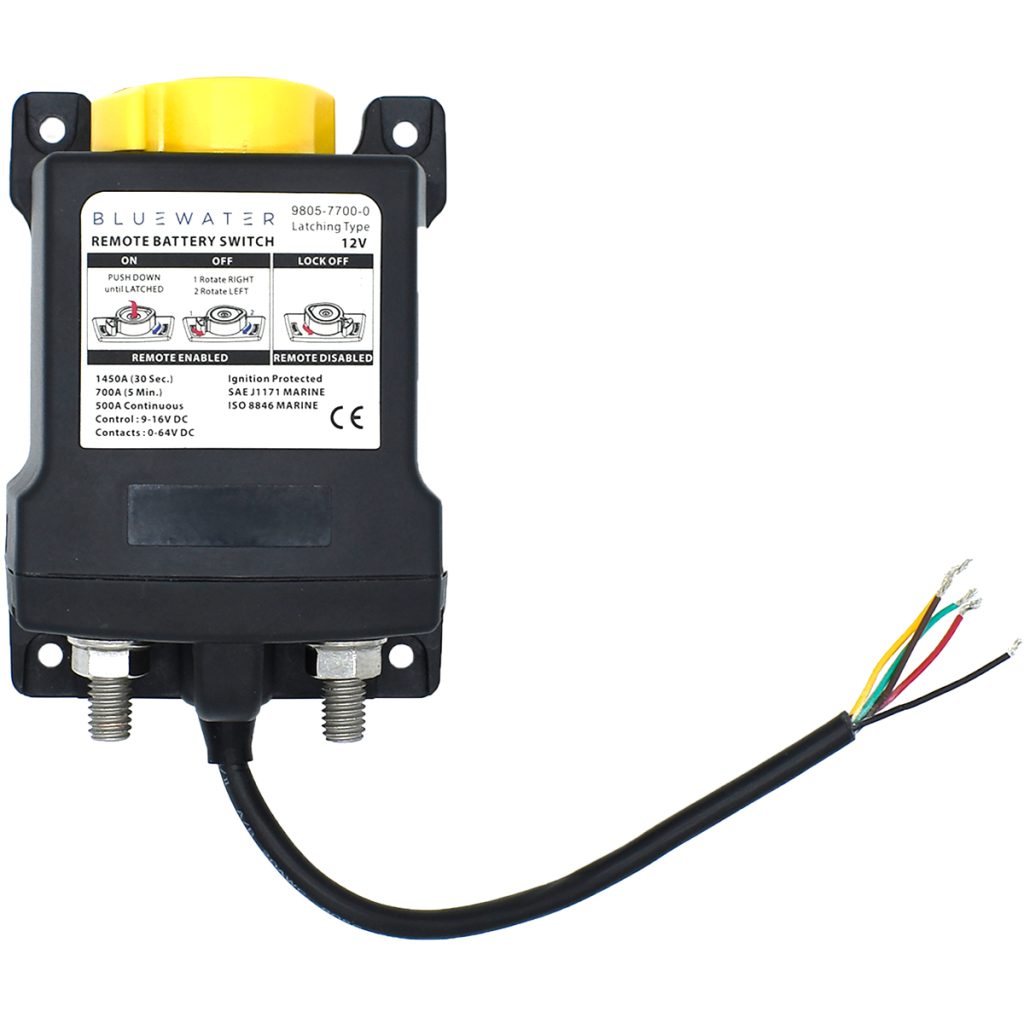 MSRP
Solenoid Latching: No current draw in ON or OFF state.
Silver alloy contacts provide highest reliability for switching loads.
Manual control override knob: allowing control with or without power, and also offering Lock off .
Tin-Plated copper studs for max conductivity and corrosion resistance.
This battery switch has a Remote operation: the momentary remote switch (SPDT)(On)-Off-(On) provide cross connect and/or battery isolation.