Back to Busbars
Sealed DT Busbar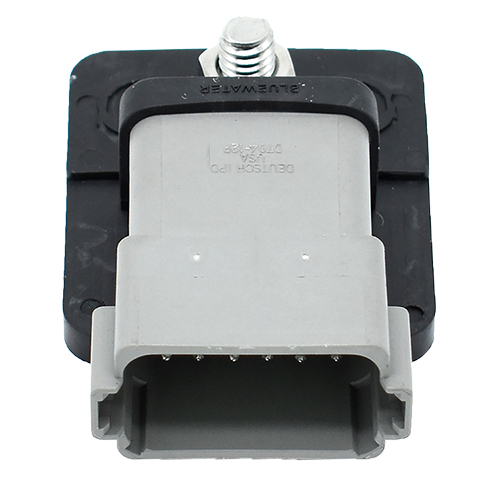 This DT style sealed busbar makes bussing all of your grounds together simple. It has 12 male pins capable of taking 14AWG to 20AWG. It easily connects with a female DT06-12S saving you time and labor cost. This Busbar has two stud options 1/4″ and 5/16″.
DT Busbar Part#:
2314-D-014 (1/4″)
2314-D-056 (5/16″)
Specifications
Maximum Voltage
48VDC
Terminal Type
1/4″ or 5/16″ Studs
Number of Positions
12 Male Positions
Continuous Rating
150 Amps
Dimensions
View Dimensional Drawings
Sealing Protection
IP68
Terminal Studs
1
Material
Polyamide, RETPU Overmolded
Tin-Plated Copper
Installation
Mount with (2) 1/4″ screws.